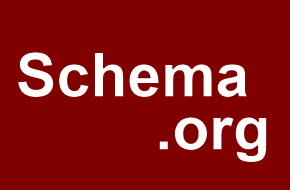 Attract More Users with Custom Google Listings
Use Rich Snippets and Schema.org to Start Marketing Now!
The Google search result listings may get the job done, but they leave a lot to be desired. Traditionally, all they have is a title, a short description, and a URL. The title and description are limited to a rather short length too – there's not a lot of opportunities to attract users to your website even if you optimize your SEO with something like the Yoast plugin. What if there was a way to customize Google listings, so you could include pictures, reviews, or any other types of custom information? Well, there is! With Google rich snippets and Schema.org markup, you have the power to truly customize Google listings for your website.
The power of Rich Snippets
Rich Snippets are just that – rich with information. Google provides guidelines for additional information on all kinds of searches, from small businesses to recipes to TV shows. Taking a small business as our example, you can provide tons of information that will let your audience know more about your business just with a glance at the Google search result. Here's the type of information you can provide:
Location – great for showing how close your business is to your users
Hours – let your users know when they can stop by
Reviews – show your users how trusted you are, and how good your service is!
Phone Number – let your users get in touch immediately with any questions
Departments – if your overall brand is multifaceted, show users quickly and efficiently a breakdown of your services
And that's only the information available for businesses! For recipes, you could provide calories, preparation time, and an image along with reviews. For TV shows, you could provide a trailer or teaser right there next to the search result. There are a huge number of customization possibilities!
Customize Google Listings with Schema.org
Some of the information Google can pick up automatically – just plug any URL into their Structured Data Testing Tool and you'll see a few basic results. But for the best results, we recommend telling Google exactly what you want to feature. The most common way to do this is to implement the structured data method provided by Schema.org. Since there are tons of possibilities, and every site will be different, we won't go into too much detail. But to get started, you can either add microdata to the current content on your website, or create JSON scripts per Google's guidelines.
All seem a little too complicated? Reach out to Mr. WPress for a free quote, and find out how we can help you customize Google listings today!