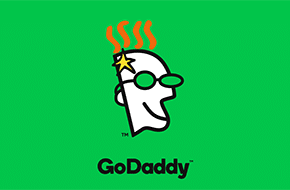 Find Groupon Deals for GoDaddy Domains and Hosting
Don't let your budget keep you from the website of your dreams!
Not long ago, we covered a sale on domains from hover.com. However, those weren't the traditional ".com" websites, and were still up at $5 per domain. New deals have come along from the hosting company GoDaddy, and this time around you have a lot more options for even cheaper prices! Groupon has an entire page full of coupons, all relating to website and web hosting. Even if you have no technical experience, you're sure to find a package that suits your needs and can help you establish an online presence quickly and effectively.
The GoDaddy Domain Deals Available
The best deal by far on the site is $1 web hosting, plus a single free domain. This is the perfect starter set, and can get you on the Internet with massive savings. This coupon is only through Groupon though, so be sure to make your way through their website. However, even if you don't need hosting, or don't need a domain, there are coupons to suit your needs. There's are "30% off your entire order" deal, and even a 50% off order coupon if you meet the requirements.
Get professional website development from Mr. WPress
Once you have your domain set up, you'll need an actual website to showcase your business or product. At Mr. WPress, we highly recommend a custom theme. The level of uniqueness and control makes them ideal over customizable websites like Wix or Squarespace, and with the money you save from these hosting coupons, the price is certainly affordable! Just request a free quote to find out if a custom theme can work in your budget, and we at Mr. WPress would be absolutely delighted to help you create your perfect website.