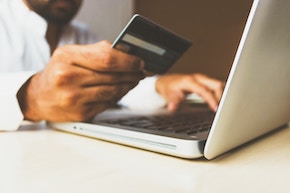 Which eCommerce payment provider is the best fit for you?
Weigh the Pros and Cons of different solutions
So you've gone through the process of setting up your perfect eCommerce website, with the features and flow that are the ideal fit for your business. But now you've hit the end of the funnel: what happens when a customer clicks "Place Order"? There are dozens of payment providers on the market, especially for WordPress websites. WooCommerce itself has 79 supported options, not even counting custom integrations. So how do you choose? Just like with your eCommerce solution, it's important to consider which provider would be the best fit for your business. Beyond just price, there are other suites of features to consider alongside compatibility and pricing.
Start by culling the list
Before you start debating between the multitude of options, there are a few things that can give you a head start in trimming the list of options:
Your chosen eCommerce solution may inherently lock you out of certain payment providers, at least without some extensive customization. WooCommerce may support a plethora of options, but not every platform is as widespread or customizable as WooCommerce. If you've chosen a more niche payment provider like Easy Digital Downloads, your list of supported, feasible options is much shorter.
Where your store is located and the places you sell to are factors to consider too. Some payment providers specialize in certain geographic areas, whether that's through better rates or straight-up not allowing purchases from other areas. If you plan to sell globally, there are options better suited to that style of store too.
Budget is always a consideration. While bigger providers may come with suites of additional features, you pay for those additional perks in your transaction fees. If you're aiming for a lean and mean store, you may be able to skip those features and save some money at the bottom line. This is especially important when you consider that you won't be getting those fees back on returns or refunds.
But even after budget considerations, there may be some must-have features that you can't do business without, or save you money in the long run if you can "hand off" tasks to be automated instead of doing them manually yourself. Time is money, as they say, so be sure to consider your own labor in the equation.
Comparing the features of the most common options
Stripe: Easily one of the biggest names in the online payment provider industry, Stripe is available for just about any eCommerce solution. They offer the full suite of features: subscription support, invoices, manual payments, extensive reporting, programmatic dispute handling, and 24/7 support. As mentioned above though, you're paying for those features in their fees. With their percentage plus flat fee per transaction, it can start to eat into the margin of smaller purchases.
Authorize.net: Another popular option, this payment provider allows you to get discounted pricing compared to Stripe if you have a merchant bank account. This means it's not available for everybody, but if your business is more established this is a great way to get lots of features for a great rate.
PayPal: Expensive, but widely known, used, and trusted by both customers and merchants.
Square: If you want to sell in person as well, Square is likely the premium solution for you. Connecting your website eCommerce to a Square account allows you to sync purchases and other data between your in-person sales and online sales.
Klarna, Affirm, or other financing options: Do you offer big-ticket items with high price tags? Consider offering a financing plan to those customers who can't afford the whole cost in one purchase. Choosing the best financing option for your business is a whole other topic to cover, but we thought it worth mentioning.
Amazon Pay, or selling through Amazon directly: Amazon Pay allows your users to connect their Amazon account to their account on your store, and process their payment through Amazon's channel. If you sell on Amazon directly as well, you can always redirect your purchase button to head straight to the Amazon product page. Like PayPal, this can be a more expensive option, but the level of customer trust may gain you sales you wouldn't have otherwise closed.
Consider providing multiple options
With a culled list of options to compare, know that you can choose multiple as well! You're not locked into only choosing one option to offer to your customers. In fact, it's often considered best practice to offer as many as you can. Maybe a customer doesn't want to type in their credit card information, but they'll trust the Amazon Pay method on your site. Or maybe they don't have a PayPal account, so they'd rather pay through Square. This is especially for true for financing on bigger purchases: having the option to spread out payments may close sales that would have otherwise been impossible.
Need help choosing a payment provider, or implementing your final choices? Reach out to Mr. WPress for a free quote today! We've set up numerous eCommerce solutions all the way through to payment providers, and we'd be delighted to help you put the finishing touches on your online store.