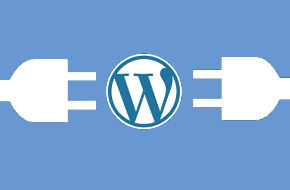 We choose top of the line plugins in all of our custom themes
Get a sneak peek into the Mr. WPress process
Part of our process of building a custom WordPress theme is implementing our suite of handpicked plugins. We've vetted and tested all of these programs to provide the most versatility, as well as security. No matter what you need, we can probably come up with a plugin to meet that need. If worst comes to worst, we'll just build a custom plugin that's uniquely tailored to your exact requirements. Each site comes with a set standard, which we'll go through here to provide you a sneak peek of the Mr. WPress process.
The basic Mr. WPress handpicked plugins
Some plugins are classified as the essentials: Yoast SEO, Wordfence, Google Analytics, and WP Rocket. Others are only essential by the Mr. WPress standards.
Column Shortcodes provides easy-to-use shortcodes that allow for simple organization of content into columns of all different sizes. WordPress doesn't have any column functionality built in, so this is a simple way to add that option.
Widget Content Blocks is a simple and easy way to add widget blocks to your website. This plugin allows you to create custom sidebars for any page in your website, or even for any specific post you want to have custom content on the side. Instead of delving into the code, this allows anybody to add these customizable areas to their website.
The specialized plugins
There are also some handpicked plugins that not every site needs, but that we have ready to be implemented for any client that wants them. These aren't catch all applications, but they're pretty close!
Simple 301 Redirects makes changing domains and/or website overhauls, well, simple. All you have to do is type in the old page and the new page, and anybody going to the old page will be redirected to the new page. You can create hundreds of redirects as fast you can hit copy and paste. Easy as pie.
Gravity Forms costs some money, and can get pricy for any more than one website. But expansive options allow for huge versatility and compatibility for any form you could possibly need. Contact forms, service forms, subscription forms, sweepstakes forms, testimonial submissions, and much more are all available through one outlet.
Master Slider Pro is one of the most cost effective ways to create a beautiful slider of any variety anywhere on your website. This one does cost some money as well, but not nearly as much as Gravity forms. Whether you're looking for an expansive and welcoming home page slider, or a tiny slider on a product page, this plugin has you covered.