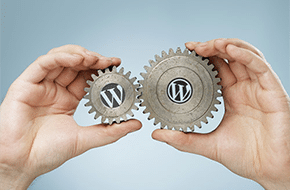 The Perks of Website Themes and Professional Appearance
Don't blend in with the crowd – get a custom theme!
A custom WordPress theme can help make your site stand out from the rest. Incorporate a custom design from a web designer so that you get the exact look, feel, and functionality you want. When you get a custom theme from Mr. WPress you are getting a clean and lightweight skin for your WordPress website. All of our developments are validated with the W3C Validator tool and they all go through page speed testing. The attention to detail we put into our work is second to none and we guarantee it. We know the importance of custom themes – they can can help make your website stand out from the rest.
Explore the tools a custom theme provides
A custom website theme can benefit any website
Having a custom theme helps you showcase your business or product in the most effective way possible. While many default themes are easy to adapt and pleasant enough, they simply aren't customized to your exact needs. A custom website theme also helps you stand out from the competition, as opposed to a default theme where it can be easy to unintentionally blend in.
Already have a theme, and just want some extra functionality? No problem. No job is too small! We take the same amount of pride in each project. Making a custom WordPress website from a Photoshop document (PSD) or Adobe Illustrator (AI) is one of Mr. WPress's strong suits. Learn more about custom WordPress theme development, and reach out today for your free quote on any size of project.