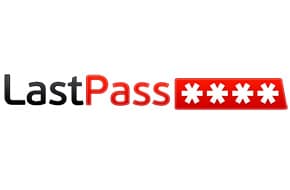 Using LastPass as a Web Development Tool
Beneficial on both sides of the relationship!
As the world continues to move more and more online, keeping your data secure becomes more and more important. One of the best ways to do this is to use a variety of passwords, and the more unique and complex each one is, the better. This way, if one of your accounts is broken into, the bad actors won't have access to anything else they decide to try. Keeping track of all these different passwords and which account they unlock can be overwhelming without a tool like LastPass to help your organization. This powerful tool helps in the web development realm too, and offers benefits both to customers and developers themselves.
A brief primer of LastPass
We've talked about LastPass a couple of times before, focusing mostly on tips and tricks for how to use this platform. You can automatically generate passwords, be prompted to update your vault when changing a password, or even add manual items if you were away from your computer when creating an account. Everything in your vault can be associated with a website, and LastPass will automatically fill in your information so you don't have to worry about typing out a long series of characters just to find out it's the wrong password. You can even take this a step further to save entire form fills (like checkout forms), and it comes included with a wide variety of quality of life security checks. It's an invaluable tool for personal password management, but what about in a business setting like web development?
As a user…
…you're likely to find tons of benefits in the sharing feature. Now you don't have to worry about sending your password over unsecured channels, or even sending your password at all. Any single item in your vault can be shared with another email address – and you can even prevent them from being able to see the password. The developer's LastPass will prompt them to use your credentials when they arrive at your website, but they won't actually be able to see what the password is. Even if you trust the developer, this is just an extra layer of security to keep your account secure. Even if the developer heads into their vault of shared items, they can't see the password. And by default, LastPass doesn't allow people to change credentials that were only shared with them.
If you have a large array of credentials you need to share, you can even share an entire categorized folder, or temporarily add the developer to your "family" so they can get what they need to get the job done.
As a lone developer…
…even if your customer doesn't use LastPass, adding their credentials to LastPass (ideally in a folder labeled 'clients' or something similar for maximum clarity) comes with a variety of benefits. If you need to provide access to customer support for a plugin they're using, or share access with other members of your team, LastPass makes sharing those credentials easy and secure. Of course, the client's password will be secured under an extra layer of security with LastPass, too. Then, when it's time to hand the site back to the customer, you can delete the information and ensure you stay compliant with security laws.
We touched on it briefly, but with LastPass's handy folder feature, you can stay organized and ensure you don't mix business credentials with personal ones.
As a business owner…
…LastPass has you covered, too. Naturally, you can share credentials to every access point of your business with your employees. Need to update the master password to your site? Update it in LastPass, and it will be updated for everybody in the company. And they won't even have to know it! You can use the same tools described above to give your employees access without ever showing them the actual password. Not that you don't trust them, of course, but it provides an extra layer of security while streamlining the process for those working for you. But it goes deeper than that with the identity solutions, where you can track when and where individual people are logging in. You can configure LastPass to automatically detect and alert you when something shady is going on, enabling you to stay secure and isolate the problem.
Accessible and affordable
Best of all, LastPass offers their basic plan for free, and their paid plans with extra features are literally a few dollars a month. Stop trying to remember 50 passwords, or digging into an old document with an unwieldy list. Let LassPass handle all the hassle for you. Looking for a developer to share your credentials with so they can build your dream website? Don't hesitate to reach out to us at Mr. WPress for a free quote!