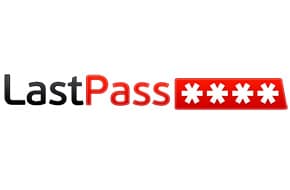 Get the absolute most out of LastPass!
Ensure you're using this powerful password program to its full potential
We've talked about the super handy features of the LastPass program before. You can use this password management software to not only store, but also autofill usernames and passwords for every site you use on the Internet. All you have to remember is one master password, and you've got instant access to all of your accounts. You can even share certain login credentials with other people on a case by case basis, allowing for maximum security and peace of mind. But from what we've seen at Mr. WPress, most people don't use the full potential of this amazing program. So here are some more LastPass tips and tricks, to make your life easier and more secure than ever before!
LastPass Tips #1 – Set up Emergency Access
More than any other password, it's important that your LastPass password is as strong as possible. You can find some guidelines for a strong password from Google or other sources. We also recommend setting up a recovery phone number in your LastPass account settings. But what if worst comes to worst, and you lose access to LastPass? Having emergency access set up in your account can be an absolute lifesaver. Much like a website backup, it's insurance that will help you sleep easy at night.
Emergency Access can be found on the left side menu in your LastPass vault. All you have to do is provide the email of somebody you trust. They'll then be prompted to create their own password for your vault. Don't worry – this doesn't allow them unlimited access. Every time somebody tries to access your vault, you'll have a period of time where you'll be notified of the request and can confirm or deny it before they're able to gain access. You set this period yourself, and it can anywhere between 3 hours and 30 days. Your vault will stay secure no matter what!
LastPass Tips #2 – Create Form Fills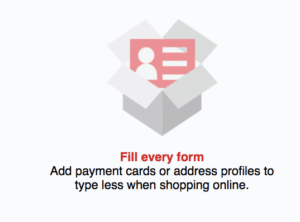 Now that your vault is locked up tight, it may be a good time to let you know that LastPass isn't only for passwords! You can add credit card and other payment information to your vault, and implement something called Form Fills. This handy features detects when you're on a payment page, and offers to fill in all of the information for you. No more digging out your debit card and typing in a long string of numbers – LastPass can fill in your forms instantly and securely. Plus, you can keep notes for router connections in case you're ever disconnected. You can even store documents in LastPass, in case you want to share files online but they're potentially too sensitive to simply send over email or Google.
LastPass Tips #3 – Use the Security Check
Our final entry for LastPass tips today is to use their security check feature. Part of website security is the upkeep and housekeeping. It's important to change passwords on a somewhat regular basis. However, most of us would require a multi-layered spreadsheet to keep track of all of our usernames and passwords and when they need a change. Enter LastPass! Their security check features analyzes all of your accounts, finding weak or old passwords and prompting you to change them. The change is easy itself too – LastPass can generate new passwords for you with the click of a button. And since you don't need to memorize all of your passwords anymore, they can be super secure! Using LasPass to its full potential is sure to provide you with top notch website security.