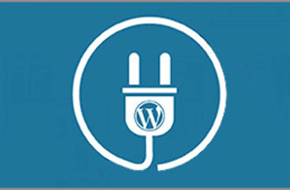 Mr. WPress offers custom WordPress plugin development
A solution when you can't find the plugin you're looking for
Simply put, a WordPress plugin adds extra functionality to your website. This can be a wide range of features, from an image slider on your front page to an extra layer of security to cover your website's back. While there are literally tens of thousands of available plugins, sometimes you just can't find what exactly what you're looking for. Maybe you don't trust the author of the plugin, due to bad reviews or a shady name. Maybe the plugins on the market offer too much – you don't want to be bothered with tons of bells and whistles. Maybe they don't offer quite enough. Or maybe you simply can't find the functionality you're looking for. The solution is simple: custom plugins.
The benefits of a Mr. WPress custom plugin
At Mr. WPress, we can build a custom plugin for you. Just tell us what feature you're looking for, and we can build it. Simple as that. Custom plugins give you the extra control you need, and at Mr. WPress, they'll be perfectly tailored to fit your theme. Plus, the plugin will be coming from a trusted source, so you won't have to worry about security. We even offer the service of installing the plugin for you, and fixing any potential problems the new functionality may cause.
A few examples of custom plugins at work
So what can  custom plugins really do? Well, here are a few examples to whet your appetite:
If you are a real estate company and you want something uncluttered and organized to list your properties. Maybe you also want it to update your calendar and create showing appointments directly from your website: that's no problem  We can even make it so that when someone books a showing, it emails both them and you a confirmation.
If you're an athletics director and you want to add a simple sign-up form to your school website for voluntary participation in an upcoming soccer scrimmage. It could even send email reminders the day before the event to all who signed up.
Maybe you run a medical clinic and want a plugin developed that was an "online nurse." This could ask a set of questions of the patients and give them answers based on their selections.  This could direct them to the next step of who to contact, or what they need to do.
If you are a river rafting company you may need something to accept early arrival check-ins online.  This could fast track the check-in process and help keep administration headaches and frustration to a minimum.
As you can see, there could be a million reasons why you may want to have a custom plugin developed.  Again, all a plugin does is add extra functionality to your website. And at Mr. WPress, if you can think of it, we can build it!