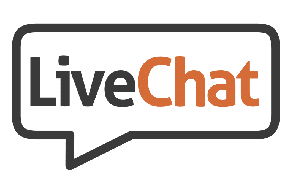 Implement prompt customer service with LiveChat
Use WPBeginner's Coupon for 30% off this software
Email and phone support are crucial building blocks for any company that offers products or services. Maybe somebody has a question about what exactly they're getting. Or, if they're already a customer, they may need some technical support. hHow you treat them can make or break a long term customer relationship. Email and phone are a good start, but the customer has no assurance you'll respond in a timely manner, or even see the message! If you want to take your customer support up a notch, it may be time to implement chat software that pops up right on your website. And with a coupon for 30% Off LiveChat, you can do just that!
The 30% Off LiveChat coupon details
The best part is, this 30% off applies to your first payment, after the free trial is over! You'll have a full 30 days to decide if LiveChat is a good mix for your business. If it is, great, 30% off right off the bat! If not, there's no commitment required, so you can leave it for another day. This coupon comes from WPBeginner, which has something of a partnership with LiveChat. It's unlikely this coupon is going to go away, so take all the time you need to think about this software decision. Enjoy!