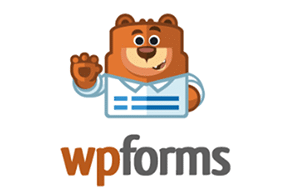 A great deal on an expansive form builder
Implement contact forms to surveys with simple drag and drop
In our recent post of our handpicked plugins, we recommended Gravity Forms. One of the benefits of that plugin is the coding and development capabilities – if you know about CSS and HTML, you can do all kinds of things with this plugin. However, not everybody is looking for a massively customizable option. One of the biggest selling points of the WPForms plugin is that it's easy to use. You can make attractive and simple forms with a simple drag and drop interface. While not as adaptable as Gravity Forms, WPForms provides numerous capabilities for all of your website form needs.
Get 10-20% off the WPForms plugin
WPForms does come with a free "lite" version, though the features of this version truly are on the light side. You can't even use a forced phone number field. The paid versions do cost some, but it won't hit your wallet as Gravity Forms. Plus, right now, if you use the coupon code SAVE20 you can get 20% off of your order! This coupon code comes and goes somewhat frequently, but WPForms has a much more consistent 10% off deal with code WPB10.