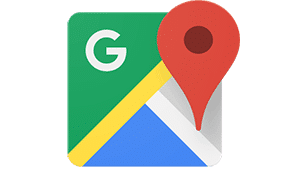 Explore the benefits of an integrated Google Maps API
The prevalence of Google Maps makes it a comforting addition to any website
Google Maps is easily the most common mapping solution on the Internet, but you don't have to take our word for it. According to BuiltWith, if a website is using mapping technologies, there's a 94% chance that tech is Google Maps or a Google Maps API. This program has been repeatedly refined and adapted by Google. It can fit seamlessly into nearly any website, on nearly any platform. At Mr WPress, we can help you integrate a customized Google Maps API into your website. You won't be sorry, and neither will your users!
Enhance your user experience
The features of Google Maps are too extensive to list in their entirety here, but we'll point out a few key things your users will appreciate. First off, you'll be able to show a 45-degree view of the cityscape in over 120 cities worldwide. This means that your users can explore your building or land from all four sides. That doesn't even mention the detailed street view functionality.
In regards to directions, a Google Maps API includes address auto-completion, making it that much easier for your users to find you. On top of that, they'll be offered up to three different routes via driving, public transport, cycling, or walking. These routes even take traffic into consideration with real time traffic severity color coding. Or, if they're planning their trip for the future, they can estimate the travel time based on historical traffic patterns.
Enjoy an ease of use for development that's hard to match
A Google Maps API is practically automatically compatible on all types of devices – desktops, phones, tablets, and more. With MapMaker, you can fix an error or update your map, and see the changes within minutes. Static maps also include pins, lines, shapes, and other styles to further customize your map or point out tricky directions to your users. Finally, it also comes with analytics to give you insight into your websites visitors interact with your maps. Providing a high caliber mapping experience has never been easier!
At Mr WPress, we can help you integrate your very own Google Maps API into any website. Learn more about the features of a Google Maps API on your own here.