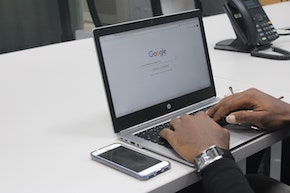 Improve your site's search engine optimization with an audit
Keep up to date with search trends
We've outlined a starter SEO checklist before, which (as the name implies) is a great starting point for optimizing your site's content for search engines. But search trends and even best practices are always shifting, slowly but surely. We don't recommend running an update or audit every week, but following the steps below every month or two will help you stay on those first pages of the search results. The process isn't too different from the starter checklist at the end of the day, but we'll go through the list with the perspective of updating existing SEO work instead of starting totally fresh.
Perform keyword research, and compare to your prior results
Google Trends can be a fun site to watch, but is also evidence that search patterns change over time. Topics come in and out of fashion, the words people use change, and the actual number of searches for any given subject can fluctuate with the season. This isn't usually an instant thing, but after a month or two has passed since your initial research, it's probably time to do some additional digging and see if there are any untapped keywords or keyphrases you can implement to jump on a new opportunity.
For the best results, we recommend comparing your findings from tools like the Google Ads keyword explorer and Moz Pro to data you've collected in the past. The two most important stats are monthly search traffic, and estimated competition. Comparing these stats from your newfound keywords against the keywords already on your site can offer great insight into how to best optimize your site for search engines. We've already mentioned finding potential opportunities, but the reverse can be true as well. Maybe a keyword that performed well two months ago has dropped off, and is now in a prominent position on your site but isn't offering much value. Or maybe the topic is generally the same, but the exact word that people are using to search has shifted. These kinds of insights empower you to make informed decisions about what keywords to use on your website.
Check up on the metadata of your top pages
Much like in the initial setup, we recommend choosing a focus keyword or two for any page you want to rank well in the search results. This doesn't mean you have to pick a new keyword for each page, though! If a keyphrase you used in the past still has high traffic and value, there's no need to change it for the sake of changing it. But if you find a better keyword to replace it, or discover that your chosen keyword isn't as high-value as it was in the past, then choosing a new keyword for the page gives you a solid starting point for the rest of the audit optimizations.
Once you've got your keywords selected, it's important to update your page metadata to reflect that. These are the titles and snippets that users see in their search results, so it's especially crucial to make sure these match up with their search terms. Replace old keywords with the new ones, of course. But even if you're not updating keywords, it's a good idea to take a look at what you wrote in the past and make sure it's still valid. Have your products or business practices changed? Have you found a new, better way to word your key marketing ideas? This is the perfect time to give your site's metadata a tune-up.
Insert keywords into your page copy
While the metadata is front and center in the search results, Google's crawling bots look deeper than that to evaluate what to show in any given search result. Just updating your site's metadata isn't enough – you need to make sure the rest of your site backs up the new keywords. Scan the copy on your most important pages, and look for places to insert new keywords or replace old ones that aren't performing well. Just like the metadata as well, this is a good time to take an editor's pen to your site and tune up the wording on your page.
One of our favorite things to do in an audit as well is to write totally new copy! Google likes long-form content: pages with at least one thousand words tend to rank better. So if your page hasn't hit that mark yet, an audit is the perfect chance to write a new paragraph or two focused on your new keywords.
Fix up common errors
When you're running an audit, that likely means your site now has some historical data to draw from. That also means that Google has likely found some errors! Google Search Console is a great (free) way to find crawl errors and other optimizations you can implement to improve your search engine optimization.  Some fixes are easy, like warnings regarding duplicate content or missing metadata. Others can be more complex, requiring a change to the site's configuration or a more comprehensive fix. We'll cover some of the most common errors in another tutorial at a later date, but it's a good idea to find any low-hanging fruit for a quick boost to your search performance.
Looking for help running an audit, or just getting started with SEO in the first place? Don't hesitate to reach out to us for a free quote today!