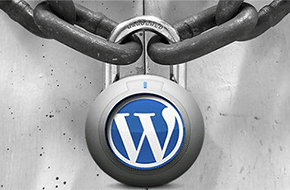 Don't be overwhelmed by website security
Keeping your website secure can be accomplished in a few simple steps
Website security is crucial, and necessary for every business. But with all of the potential attacks and variety of supposed solutions, it can be hard to know where to start. That's even before all the clutter of information you can find on the topic, where it can be hard to separate fact and fiction. Don't worry, one of our goals at Mr. WPress is to ensure your WordPress website security is top of the line. In this post, we'll go through a few tips to easily beef up your security, and help bust a few myths to help you work smarter instead of harder.
The steps to improving WordPress website security…
Create a unique username and password. Tons of cyber-attacks hone in on the username 'admin.' So having a unique username is a great first step. Long passwords with both upper and lowercase characters with numbers and symbols help all the more.
Get two factor authentication. Having two sources to access your site required just makes it twice as hard for malicious parties to access your site.
Keep everything updated! Another common cause of cyber attacks is exploiting out of date WordPress versions or plugins. These updates don't come out just to make tiny improvements, they're to patch security issues and keep plugins compatible with WordPress.
Download a plugin like WordFence. While not an instant solution, a good endpoint firewall like WordFence is invaluable for helping you manage your updates, keep track of cyber attacks, and overall help you stay on top of WordPress website security.
…and the myths to avoid
Don't bother moving your admin folder. Some people think that changing the location of your wp-admin folder can confuse hackers and keep your site safer. In reality, any decent hacker can likely find your wp-admin folder no matter where you hide it. More than that, WordPress expects the folder to be in a certain place, and moving it can cause unforeseen issues.
Don't change the WordPress table prefix. Another common myth for improving security is to change the wp_ prefix on every table to something else. Most sources say that this supposed "fix" does nothing to improve security, and is little more than busy work.
Even if your site is small, you still need to worry about security. More than half of cyber attacks actually happen on small to mid sized businesses – sometimes, these smaller sites are even easier targets since they don't have the resources of large corporations. Don't procrastinate on security!
Finally, don't forego WordPress because of these things! WordPress is so large and so popular, that shortly after a security hole is revealed, somebody makes a patch available to fix it. The community is absolutely huge, and other services simply don't offer that level of security. Lots of attacks happen on WordPress sites simply because WordPress powers so many sites – not because it's inherently risky.