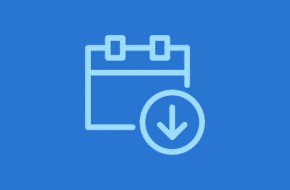 Create and Maintain Membership Programs
Keep exclusive content locked away with a few mouse clicks!
Do you have some special content on your website that you don't want to give away for free? It's often a popular choice to outsource this type of content, putting it onto something like Patreon or manually sending out updates via email. But both of those options are inherently restrictive, plus it takes users away from your website. What if you could offer immediate satisfaction, built right into your WordPress domain? Look no further than Restrict Content Pro.
Restrict Content – from coupons to websites
One of the most common uses for membership programs like this is to restrict certain pages to subscribed members. This option has a ton of potential uses: blog posts, forums, job boards, exclusive support pages, special blog posts, and many more. Another common use is to offer special coupons or discounts to new members, which can also be easily accomplished through the Restrict Content Pro plugin.
But what more does the plugin offer? In one use case, a customer created a service where members could pay to have their own website or blog via a WordPress multi-site network. Another customer used it to manage real-world magazine subscriptions for their members. Yet another was able to offer distinct maintenance contracts, and then manage said maintenance tasks through Restrict Content Pro's handy features. The possibilities are practically limitless!
Manage your subscribers with ease
These more advanced use cases are possible because of the more advanced membership management functionality built into Restrict Content Pro. You can set different subscription levels (with tiered pricing and prorating options to go with it), send emails to different member groups right from your WordPress dashboard, view all members and relevant analytical reports, drip out content on a staggered schedule, and more! On the other end, users get their own dashboard as well, where they can manage their subscriptions and choose the option that's best for them without you ever having to manually update a spreadsheet.
Why Restrict Content Pro?
There are other options out there for this type of program, but few come as highly reviewed as the Restrict Content Pro plugin. It integrates with WooCommerce and numerous other eCommerce options, built to be developer-friendly (uses hooks and filters to make it easy to customize and extend), and overall comes with the most options built in and ready for your use. A license does cost money, but it's worth the time and money it would cost to set up your own option or even manually manage a similar system.
Need help setting up this plugin, or any other membership system? Mr. WPress is here to help! We're familiar with this plugin, or we can help build a custom plugin or other functionality to fit exactly what you're looking for. Reach out for a free quote today!