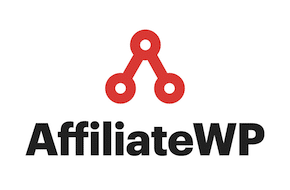 Get help selling your products with AffiliateWP
Build sales and brand awareness while creating partner connections!
Let's say you have a great product – whether that's a web asset like a theme or a plugin, or even physical merchandise. An affiliate program can be an effective way to not only increase sales, but spread positive brand awareness as well. An affiliate program is where you partner with influencers like blog writers, encouraging them to review or otherwise talk about your product. Then, whenever somebody purchases your product via a unique link you provide to them, they get a cut of the profits. Everybody benefits – you sell more products, your affiliates make a living, and more customers discover your amazing product! Best of all, creating and integrating an affiliate program is easy with the AffiliateWP plugin.
The Features of the WPAffiliate Plugin
The core features of WPAffiliate can handle most affiliate program outlines with ease. You can have an unlimited number of affiliates, with automated signup and registration process so you don't have to manually enter data for every affiliate and create their unique links. All you have to do is direct any affiliate prospects to a page on your website, and they'll be provided with everything they need, even images and other assets you provide to help promote your products. There are tracking and analytics capabilities as well – for both you and your affiliates! Your affiliates will be able to see how well they're performing on their own end, while you get a more overhead view where you can reward your top-performers or help out anybody who's struggling. That's all outside of the general quality-of-life features like exporting reports, customizability via hooks in the code, and extensive user documentation.
Create Any Affiliate Program Imaginable!
If you choose to upgrade to the Pro version of AffiliateWP, you'll find even more advanced add-ons available to you! Don't want to provide your affiliates with a link, but instead direct them to a uniquely customized page on your website? You can do that. Want to provide your Affiliates with lifetime commissions, rewarding them for repeat purchases by the same customers they direct? You can do that. Want to create a tier-based reward system for your affiliates? You can do that too! The pro add-ons empower you to create the perfect affiliate program with any extra features you want.
You can explore the AffiliateWP annual plans on their website, and with their 30-day money back guarantee, there's no reason not to try them out! The AffiliateWP integration is easy to manage, but if you need assistance getting rolling or adding more advanced features, don't hesitate to reach out to Mr. WPress for help!