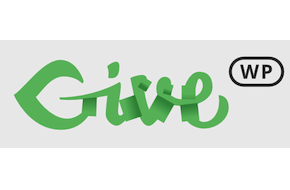 Set up a powerful donation tool with GiveWP
Enjoy the specialized features of this extensive plugin
There are plenty of eCommerce solutions like WooCommere out there, designed to suffice for a wide range of use cases. But in some situations, a store needs some more specialized features. We've covered this at Mr. WPress before, with a non-physical specialty store using Easy Digital Downloads. Another example of a store with specific needs is a website that wants to take donations. There are several considerations for accepting donations that WooCommerce and other, more standard, store plugins don't account for. If you want the comprehensive suite of tools to accept gifts, it's hard to beat the GiveWP plugin by StellarWP.
Key Plugin Features
Being specifically designed to accept gifts and donations, the key suite of features provided by GiveWP aims to make it easy to set up comprehensive flows for your users. The plugin comes with:
A donation form builder that comes with all the fields you'll need already built-in, with plenty of considerations for flow and styling (and payment options)
Support for recurring donations to make life as easy as possible for your charitable users to continue giving, with total control over changing the amount and frequency on their own
Donor management capabilities that allow you to view any given user's donations, provide them with reports (or tax forms), and manage any recurring donations
Extensive fundraiser reporting so you can see for each campaign the total donations received, from where, when, and a breakdown of actual donations minus fees or other expenses
Allow users to specify their donation as a tribute gift (such as "In honor of" or "In memory of"), and then optionally send eCards to the honoree right from your site
The "Extra-Mile" Considerations
Beyond the base features, GiveWP comes with extra options and features that you may not have even thought about before setting up your donation website:
Configure and display fundraising goals to help your givers feel more involved as they track the ongoing progress and what the dollars actually go towards
An option to ask your donors to cover their own credit card fees. This is a feature that is hard to find in the standard eCommerce solutions, and GiveWP saves a lot of headache by having the fee calculation, collection, and reporting built right into the system
Enable currency switching for donors to help them understand what they're giving in their own terms
Native page builder integrations with tools like Elementor, Divi, and Gutenberg to make dropping in donation forms and other elements seamless with the rest of your site
Many of these extra features come as add ons as well. This means you can cherry-pick which features you'll find useful with lightweight plugins, and leave out the rest to reduce clutter and the size of the plugin overall (nice for page speed!).
Need help setting up your donation website, or any eCommerce store? Don't hesitate to reach out to us at Mr. WPress for a free quote! We're ready and able to help make your website dream a reality.