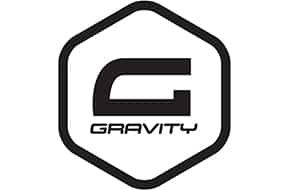 Create comprehensive forms with the Gravity Forms plugin
Customize every aspect, from the fields to the confirmations
Forms are a critical part of most every website. There are simple forms to let your users ask a question, checkout forms for making purchases, or much more complex forms like warranty requests that require much more information. Because of the ubiquity of common needs, there are tons of free options for plugins that handle forms. Some are better than others, but in this post, we're going to be covering one of the most comprehensive tools for adding forms to your site. Gravity Forms may not have a free option, but the ability to customize every aspect of your forms makes up for it.
Create every field you need
Gravity Forms comes with a wide variety of prebuilt fields you can choose from when building your forms. There are fields that are built to accept proper inputs for names (First and Last either together or separate), phone numbers, email addresses, dates, times, addresses, file uploads, recaptchas to protect against spam, and more. You can also insert "Single Line Text" fields, with custom names and other attributes to collect exactly the information you need. Not to mention the checkbox field, dropdown field, and more that allow for a set array of options for users to choose from.
Want to automatically pull other information, like the page your user is on? You can do that too, either displaying the content inside the form for your user to see, or as a hidden field that your users can't see but you can when the form is submitted. Gravity Forms even has "pricing" fields, allowing you to automatically run calculations for quotes or purchases with shipping and quantity, based on the product in question, entered address, and more.
All of that doesn't even touch the "Advanced" options, like conditional logic. This feature enables you to selectively show or hide fields depending on the answers to other questions. The most basic example is to add a text box for users to explain their choice of "Other" in a radio button field. But you can create entirely different user paths for the form depending on their early answers, which is hugely powerful.
All of that customization for the form fields and structure, and all you have to do to display it is use the

Oops! We could not locate your form.

shortcode with an ID to display it on your site's pages.
Customize the post-submission experience
The customization doesn't stop with the structure of the form, but continues into the post-submission experience. Not only for you, but for your customers too. The most common confirmation is simply to replace the form with a small block of content thanking them. But maybe you want to create a totally custom page, with next steps or other dynamically populated information? That's possible too, it's easy to configure a redirect. The redirect doesn't even have to be your own site, if you want to send them to a third party fulfillment company or anywhere else that suits your user experience.
Expand your notification capabilities
Beyond the immediate confirmation, you can configure as many email notifications as you need as well. Again, the most common setup here is to create an email to your own email with all the information submitted. But you can also configure notifications to customers, letting them review the information they entered, and providing them with crucial additional information that they might have missed on your website proper. You can even send to an email unrelated to your site (again like fulfillment or other service providers) and pick and choose the info you want to send along for privacy purposes.
Manage entries with ease
Organizing and managing form entries isn't up to you managing your inbox, though. Every entry is stored in the Gravity Forms section of your website. You can choose which form you want to look at, sort by date submitted or any of the fields in your form, and even search based on any data entered if you're looking for something specific. You can download any uploaded files from here and star emails to flag them for any reason (follow up, good reviews, orders that need extra attention, or whatever your needs are). You can even export entries to manage them outside of your site
Worried about holding onto confidential data for too long? You can configure your Gravity Forms settings to automatically purge data after a set amount of time, with custom settings for that time based on each form.
Integrate with other services
Need to more formally integrate your form with other services? Even the lowest tier plan of Gravity Forms comes with a wide variety of add ons to hook up your forms to other platforms. Higher tier plans have more add advanced add ons too, with plenty of options:
Accept payments with tools like Stripe or PayPal
Automatically add form submissions to lists of your email service providers, like MailChimp
Create tickets from form submissions in your customer support systems, like Slack or Trello
Upload submitted files to different storage locations for easier management, like DropBox or Google Drive
Cover just about anything not covered in the add ons by integrating with Zapier
Need help setting up the perfect forms? We're Gravity Forms experts at Mr. WPress, having used the plugin to fulfill our customer's needs for many years. Reach out for a free quote today to find out how we can help you!