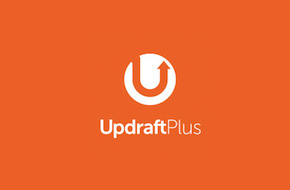 Recommended Plugin: UpDraftPlus Backups
Simplify and centralize your website backups
We've talked about the importance of website security in our blog before. And while tools like Wordfence help with keeping your site secure and locked down, they don't have the most expansive or intuitive backup options. Backups are a crucial part of not only site security, but site development as well. We always recommend to take a backup whenever you update the plugins or other code on your site, just in case something goes wrong, you can roll the changes right back. And practically no plugin makes it easier than UpDraftPlus.
Manual backups before updates
One of our most common uses with this plugin is to create manual backups before big changes. This can be upgrading WordPress, updating the site's plugins, trying some new code, or just before making content changes that you're 100% sure about. All you have to do is head to the "UpDraftPlus Backups" option in your Settings menu, and right at the top is a big blue button that says "Backup Now." Unless you have a particularly massive site, the backup only takes a minute or two at most.
Set and forget automatic backups
Of course, you're not restricted to manual backups, either. You can configure the plugin to take automatic backups ranging from monthly all the way down to every 2 hours, and also set how many of these backups are stored on your site. This is a great way to give yourself some peace of mind, knowing you'll always have a working version of your site you can go back to in case anything goes wrong.
Easy Restoration
One of the great features of this plugin is the ability to grab or restore only particular pieces of your site. Every backup compartmentalizes the files into different sections: database, plugin files, theme files, uploads, and then everything else. Only updating plugins, and something goes wrong? You have the option to only restore plugin files, for a quicker and more specific process.
The entire restore happens on the screen right in front of you, with a detailed log of what's happening and clear messages on successes along with any errors. The automation takes care of most everything for you, stopping itself if something will go wrong, and provides the details needed in the rare cases where manual intervention is needed.
Site migration and cloning
Another reason the compartmentalized files are handy is for site migration or cloning. You can copy the files of one site and move them over to another with ease, with the control to leave out the settings inside the database if needed too. If you upgrade to the premium version of UpDraftPlus, you can even have the migration done automatically using their "Migrate / Clone" options. Though everything you need is in the free version, they just provide some extra features for convenience and ease of use.
There's a reason UpDraftPlus is one of the most used and most trusted backup plugins for WordPress. Not only does it provide you with an invaluable tool in your security arsenal, but it gives you the peace of mind to know your site is safe and secure. Mr. WPress uses this handy plugin on just about every site we build, and it's proved itself time and time again.
Need help with your website, whether that's making it more secure or building something from scratch? Don't hesitate to reach out to us for a free quote!