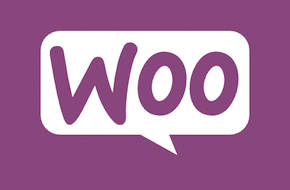 Get your store up and running in no time!
Review the basics of WooCommerce to tackle your project
While a custom eCommerce store inside a custom theme is certainly the most, well, customizable solution. But there are some instances where it's not ideal. Maybe you just need a simple store with a few basic products. Or you could want to dip your toe into the eCommerce world without committing so much. Enter our recommended plugin: WooCommerce. This is a lightweight solution that you can get up and running in no time. However, getting it up in no time requires a little knowledge of the basics! Our WooCommerce crash course can help you get started with this simple but powerful plugin.
WooCommerce pages
When you first install the WooCommerce plugin, it automatically creates some pages on your website to function properly. Don't worry, they won't create clutter! All that it takes for the page to function as it should is a shortcode, and the plugin takes care of the rest. Here are the pages that WooCommerce creates for you:
The shop page is where all of your products appear (covered later). Your shoppers can add to their cart right from this page, or go to a more detailed page with additional product information. There are tons of options to sort or filter your products too, making navigating even the largest stores a breeze.
The cart page is where your users can view what's in their bag before committing to the checkout process. It's also the start of the calculations for tax and shipping (if applicable). It gives your customers a final idea of their purchase before they start to enter their information. Some add-ons skip the cart page and turn it into a popup or flyout, which we'll talk more about later.
The checkout page is the final step of the process. This is where your customers enter their billing and shipping information, and complete their purchase.
The shop page requires products to be entered, which we'll cover in the next section. The cart more or less takes care of itself. But the checkout page does require some configuration. First, you'll need to set up payment methods. There's a wide variety of official, free add-ons to configure every payment method you want to offer. Each one requires different settings, so we won't go too in-depth here. The next thing you'll need to configure is your tax rates. There are a few options to choose from by default, or you can go deeper and set up different rates for each area individually. Finally, if you're selling physical products, you'll need to configure your shipping options. You can get pretty granular here, but the basics you'll need to set up are shipping zones (where you ship to) and shipping options (free shipping, flat rate, weight calculation, etc.).
Products
Now we come to the bread and butter of WooCommerce – the actual products! These can be physical goods, virtual services, or anything worth selling. Products are a custom post type created by WooCommerce with plenty of custom fields – it really shows the true potential of the WordPress platform.
There are all kinds of different products. You can make physical products, virutal products, or downloadable products that generate a code or file to download. Simple products have only one option, but variable products can have multiple attributes to create variations (e.g. different colors of a shirt or different levels of service). You can create product bundles to give your users an extra present, or even free products if you want them to just have something!
There's tons of individual settings for each product, too. You can set categories for filtering in the shop, manage inventory, set unique shipping classes for different rates without relying on a calculation, tax rates, SKUs, and more. WooCommerce even comes with the ability to take and display reviews right on the product page, which is a feature that can be enabled or disabled at will.
There are tons of deeper options here, like setting up low-stock alerts to your email address or only displaying certain information for certain variations of a product. Once you've got the basics of your store setup, take some time to dig into the more nuanced product settings and see what's possible.
Plugins and add-ons
While WooCommerce is great to get going quickly, you may find it somewhat lacking if you want to create an immersive and expansive. While we can't stress the benefits of a custom theme enough, WooCommerce does come with plenty of plugins that extend its capabilities if you're set on using it. These do cost money, usually in the form of an annual subscription license. But if you want to get the most out of your store, it's probably worth investing in a few:
If you want to add subscription options, either for a service or a recurring product purchase, there's an add-on plugin that can help with that. There's also a membership plugin for slightly different functionality.
No matter your email service provider, there's likely a plugin that connects your store to your emails. WooCommerce sends some basic emails like receipts on its own, but hooking it up to your own ESM allows you to customize those emails, as well as add additional outreach like abandoned cart emails.
Unfortunately, Google Analytics doesn't read all of the eCommerce activity from WooCommerce by default. You'll need to purchase the plugin extension to get the most of your data.
On top of payment gateway plugins, there are also more logistical plugins. You can find a checkout field editor or anti-fraud plugin to help you manage your store more effectively.
Those are just a small sample of the myriad options available to expand your WooCommerce store. Each store has its own needs, of course. But you're likely to find something that fits what you're looking for. And if not, the WooCommerce extension list isn't your only option! Don't hesitate to reach out to us at Mr. WPress if you need some help customizing your WooCommerce experience, or if you'd like to learn more about custom eCommerce solutions!