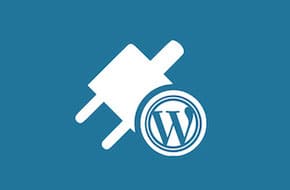 Add Extra Features to Your Site with Top Notch Plugins
Explore the plugin repository to find the best for your website
Plugins are a great way to add some extra functionality to your site. Maybe you want to add a fancy slider to entice customers, or maybe you're looking for an easier way to manage your security, or anything in between! At Mr. WPress, we've been cultivating a list of the best of the best plugins to recommend on a wide variety of topics. For each of the plugins below, you can find a more in-depth description in a dedicated post on the Mr. WPress blog.
Column Shortcodes
With the release of the new Gutenberg editor, this functionality is built right into the new WordPress visual builder. But if you're dedicated to the old ways, then the column shortcodes plugin is an absolute must. The feature set is simple, allowing you to divide your page content into different columns on the frontend page. But don't underestimate the possibilities this opens up for design! You can have up to six columns all in a row, making it much easier to show a variety of products or testimonials or other information. And all of this is done with intuitive shortcodes that you can learn in seconds.
Master Slider
For how common they may seem, sliders are deceptively complex page elements. Think of the buttons, the order and looping of images, potential scroll effects on mobile, and more. Designing out your own slider takes a lot of legwork, so even if you only need one, you may want to consider the Master Slider plugin. This plugin makes it easy to customize sliders down to the individual slide, and saves you from having to reinvent the wheel when it comes to sliders. There are even tons of templates to give you inspiration if you can't picture your perfect slider already.
WP Inventory Manager
Forget daunting spreadsheets, and start managing your inventory right from your WordPress site with WP Inventory Manager. You can assign numerous different attributes to each inventory item, manage stock with ease, and even display your inventory listing on the frontend to allow customers to browse and even reserve. The base version is free, but there are tons of helpful add ons ranging from a ledger to a reservation cart to more advanced management like setting unique types or editing items in bulk. Getting started is easy, and you can set up an effective listing and shop in no time.
Wordfence Security
Wordfence is a comprehensive security plugin that adds features on both ends of security, prevention and reaction. You can set up firewalls, blacklist IP addresses or users you've had trouble with in the past, hook into the plugin's own database of malicious IPs, and set up a brute force attack blocker as a last line of defense. Then, if the worst still happens, you can use the same plugin to run malware scans and repair damaged or corrupted files. And that's all in the free version – they're premium version has even more features to help you sleep soundly at night!
WP Mail SMTP
If you've ever had trouble sending emails from your site, WP Mail SMTP is the plugin for you. By default, WordPress sends emails using the PHP mail function, which is infamous for being incompatible with the configuration of many site servers without some extra work. Because of that mismatch, platforms like Outlook and Gmail will flag these emails as spam in the best case, or stop delivery entirely in the worst case. WP Mail SMTP changes the way WordPress sends emails, through your SMTP platform of choice, and all rolled into one plugin.
Restrict Content Pro
Want to add some extra features for verified members of your site? Using Restrict Content Pro, you can easily restrict certain pages (or categories of pages) to users who are logged in on your site. Common use cases are a members-only blog, a page with a higher tier of support, limited access to forums, and more. Go even deeper, and you can create different tiers of subscribes, stagger content releases to subscribes and the public in one place, and even see analytics on your subscribers and the performance of your restricted content. Your users even get their own special dashboard, if you want to provide them with other resources like downloadable ebooks or the like.
WooCommerce
Want your site to be your store, covering everything from products to payments? WooCommerce is a great, free option that allows you to add eCommerce functionality to any site. It takes some investment to get everything configured and rolling, but once you do, you'll be able to sell products and collect payments all within your website. However, it is worth noting that the core version of WooCommerce is somewhat limited. To get a wide range of functionality, you'll likely need several paid add ons, so be sure to keep that in mind!
AffiliateWP
Got a store going with WP Inventory Manager or WooCommerce? You may want to consider adding an affiliate program to incentivize others to help you sell. And don't worry, this isn't nearly as daunting as it sounds with the AffiliateWP plugin. This handy plugin features a central place to manage every aspect of your affiliate program, from rewards to analytics to all other kinds of management.
Not the Only Plugin Options!
None of these plugins quite catch your eye? Don't worry, there are thousands of other options available in the WordPress repository to browse through. You can find a truly expansive range of additional functionality to add to your site. But if you're looking for something even more tailored to you, then you can have your own custom plugin developed, too! If you can think of the functionality, it's likely that Mr. WPress can build it for you to meet your specific needs. Reach out to us today for a free quote to see how we can improve your online presence today!