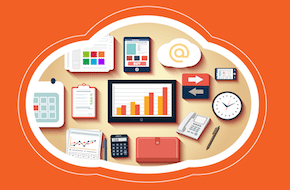 All the Options for WordPress Plugins
The WP Repository isn't the only option!
WordPress is the most prevalent platform for building websites on the Internet. According to research from First Site Guide, WordPress has a 65.2% market share of all websites using CMS technology. There are numerous reasons to explain this statistic, but one of the most-named reasons is the sheer number of plugins available. You can find plugins for just about anything in WordPress, from enhanced SEO performance to pre-built fully-customizable sliders. With the sheer number of plugins, how do you know where to look? And how do you know which options are safe? What are the best WordPress plugin options?
The Most Used WordPress Plugin Options: The WordPress Repository
The source with the most plentiful options is certainly the official WordPress repository. And this is certainly a good place to start! WordPress vets all of the plugins before they're approved for download, for both quality and security standards. You can often see lots of reviews on top of that and make truly informed decisions. But you're downloading straight from the reputable WordPress.org, so it has to be safe, right?
Maybe not. For all its benefits, the WordPress repository isn't perfect. While there is an initial approval process, there's not much continued monitoring once the plugin is live. It's crucial to check when the plugin was last updated, but even if it was recently updated, you never know what kind of security issues might have slipped through the cracks. Not even to mention the plugins that have been largely abandoned in updates, support, or both.
The Second-Market Option: Envato Market CodeCanyon
If you're looking for more paid versions, another common market for WordPress plugins is the Envato Market CodeCanyon. These are exclusively paid options, with a similar review system to the WordPress repository. So you're sure to find better quality here, right?
Maybe not. The vetting process is not nearly as strict as WordPress, and the ongoing monitoring still doesn't exist. You can find numerous plugins here, but the risk is still high. Whether you're downloading for free from WordPress, or paid from CodeCanyon, it's just as crucial to do your research. Look at reviews, see when the plugin was last updated, and check the support page for that particular plugin to make sure the creator is still active.
The Final Option: Third Party Websites
There is one more option: developers and companies who sell their work on their own website. While no medium is perfect, this tends to be one of the better options for high-quality plugins. People like Divi or WPInventory Manager who dedicate the time and resources to create a full-fledged website for their product have a much higher stake in the quality of their content. Plus, you can often get free trials or other deals, or even find them as a "freemium" option on the WordPress repository. All in all, third party standalone websites are one of the better options for WordPress plugins.
Of course, even with the expansive market, you still sometimes can't find what you're looking for. If you need custom functionality or a custom plugin, Mr. WPress would be delighted to hear about it and work with you! Contact us for a free quote today!