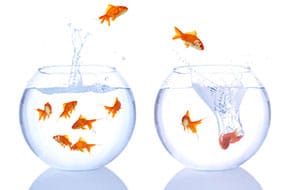 Don't be intimidated by transferring domains
You never know when you'll need to transfer domains
Today the internet has so many people marketing the same products and services it is difficult to get an original domain name.  Most people must settle for hyphens and numbers and other characters in their domain they would rather not have.  For example, image you bought the domain "www.luckydomain1.com" because someone already bought "www.luckydomain.com".  You have had that annoying "1" in your domain name for quite some time now, but you were finally able to obtain "www.luckydomain.com".  This is where Mr. WPress can help and keep you up and running without losing any page rankings, or without people finding broken links on your website.
Make the transition as smooth as possible
If you've ever started a website, you know it can be hard to get your hands on the exact domain you want. But imagine you keep your eyes open, and you finally bought the domain name you always wanted. But now what do you do with your existing website and the current domain? The short answer is to point the new domain to your server and redirect all old links to the new domain.  But how do you make the swap from the old domain to the new one without anyone getting confused?  By pointing the domain name to the new one and then setting up redirects, the old URLs will automatically resolve to the new domain.  This means, any bookmarks your audience has made or saved in notes will continue to work.  You also will keep your SEO rankings by setting up the redirects.
Get all the help you need transferring domains
Transferring a WordPress website or pointing a new domain to an existing hosting account can be tricky.  Often, it can require special skill and experience.  Especially if you have email accounts associated to the old domain (which is typical is many cases).  Usually, the primary domain transfers are quick and easy.  Setting up all the email accounts, forwarding the old ones, and setting up the page redirects, is time consuming.  If your site only has five pages and one email account, that would be quick and easy.  A website with hundreds of pages, and several dozen email accounts, is more time consuming and costly.  In both cases, though, it's easy to make broken links by accident. Whether you have a small site or a big one, if you do not have experience with moving a WordPress website, feel free reach out to us and let us do the dirty work.