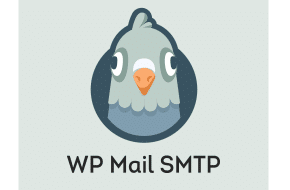 Upgrade Your WordPress Email Capabilities with WP Mail SMTP Pro
Manage your emails on the next level with this plugin's full capabilities
We've talked before about the basic functions of the crucial WP Mail SMTP plugin. The free version offers an amazing service, allowing you to overwrite the default PHP mail system in WordPress, which is infamous for being unreliable. This powerful plugin allows you to easily reconfigure your site to send through a variety of other services. But if emails are a crucial part of your business, whether that's because of eCommerce or newsletters, you may need more email capabilities. It may be time to consider an upgrade to WP Mail SMTP Pro, where you unlock analytic features, additional deliverability assurance, and more.
Track and manage your site's emails
With the Pro upgrade of the WP Mail SMTP, the plugin will start keeping a log of all the emails your site sends. You'll be able to see all the crucial details: who it was sent to, the status of that deliverability, and even the subject line and content if you need to check any of the finer details. At a higher level, the plugin will also compose graphs and other reports regarding your sends and deliverability, so you can keep an eye on any changing trends in your email system.
These reports go even further than that though, with reports on how the recipients of your emails interact with them. You'll get statistics on the open rate of your emails, and the click rates of those who do open, with breakdowns on the most popular links and buttons. This is a great tool for optimizing your emails: seeing what works for your users, and what might need some improvements.
Enjoy peace of mind with additional deliverability measures
With the base plugin, you can move away from the default PHP sender in WordPress, which is a great feature. But with the Pro version, you can add even more measures to ensure your emails get to their end destination. Beyond your primary email provider, the pro version allows you to configure a backup connection: a secondary provider in case your primary fails for whatever reason.
If all else fails, the Pro version also allows you to configure alerts for when an email isn't delivered. You can jump on the issue right away, instead of having to wait for a dissatisfied customer to let you know an issue has occurred.
Configure complex custom setups with ease
Beyond the additional deliverability assurance, the Pro version of WP Mail SMTP opens up possibilities for more complex systems. There's the backup provider, as mentioned above. But there's also an entire "smart email routing" functionality with the upgrade. You can set up different conditions and circumstances that dictate when an email is sent through different providers. Need your eCommerce emails to go through a certain provider, but membership emails to go through another? Not a problem with the upgraded WP Mail SMTP.
They really go all out with the Pro version too – offering white glove configuration for these more complex setups. Rest easy knowing an expert is setting up your updated email system!