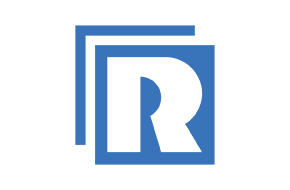 Easily Provide Premium Content to Your Users
A Light eCommerce Solution for Digital Products
Restrict Content Pro, a plugin provided by StellarWP, is one of the ideal ways to provide digital content and products to your website users. This powerful solution allows you to create a product to purchase that controls a customer's access to different areas and resources of your site. Want to offer an eBook download, or a curated selection of premium blog posts, or access to an exclusive video embedded on your site? Restrict Content Pro makes it easy to offer these only to specific customers, with built in rules and checks to ensure only those that purchased access can get to the content. Whether you're building these resources from scratch or looking to implement some security into your existing site, this plugin has the tools you need.
Provide Content Based on Access Levels
The Restrict Content Pro plugin comes with a custom post type to create subscription packages or membership levels. You don't have to hide everything behind one wall. You can easily implement a tiered plan to only provide the most premium content to the highest level of access, while still offering sections or pared down products for less purchase cost.  The plugin even comes with built in options to allow for free memberships so you can still collect valuable user data, or trial memberships to give your customers a chance to see the value for themselves.
If a user doesn't have access, they don't just see a blank page either. Create and specify compelling marketing messages that encourage visitors to purchase access when they hit the content, with a smooth and simple flow to make that access quick and seamless.
Avoid the Bloat of Big eCommerce Providers
We've talked about bigger eCommerce solutions like WooCommerce before, and while they can provide a solid starting point for many stores, sites focused on providing digital goods and services may find it lacking. Many eCommerce solutions are designed to account for all scenarios, like shipping physical products and geolocating users to calculate the appropriate weights. But if your site doesn't have any physical products, then those extra options not only aren't helpful, but they can even get in the way if you don't make sure to specify that you're offering a virtual product each and every time.
Restrict Content Pro offers a more specific solution. While it doesn't have support for shipping or physical products, the additional options and features it provides for virtual ones are well worth the exception in a digital-focused store. Every setting relating to content access, membership lengths, and email alerts are all included and intuitive. No expensive add ons needed, and no custom development workarounds required.
Integrate with Even More Services
Restrict Content Pro doesn't live in a vacuum, either. There are numerous integrations for various different types of services offered to allow you provide a complete experience to your users:
Native payment processors like Stripe, PayPal, and Authorize.NET make it easy to collect recurring payments for your memberships
Talk to your customers using email service providers like MailChimp and ActiveCampaign, providing specific communications based on their level of access, how long their membership lasts, and more
Enhance your access rules with content add ons that allow you to do things like limit the number of views on a resource (maybe for a trial membership, for instance), create a drip schedule to gradually release content to your customers, set and forget timelocks or timeouts, and more
At Mr. WPress, we've configured the Restrict Content Pro plugin for a variety of our client's needs in the past. Reach for a free quote today to find out how you can create the perfect digital store for your users!