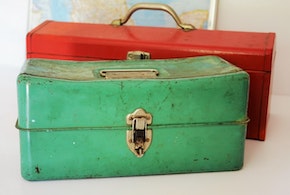 Make sure your site has the tools to succeed
From SEO to security and beyond
We've talked before about the key plugins that any WordPress site can make good use of in the past. But times change, both with the plugins themselves and with the contemporary needs for a solid presence on the web. Check out our updated list of the core plugins for a WordPress site, as well as the reasons for our choices:
UpDraft Plus
Wordfence Security
WP Mail SMTP
Yoast SEO
Gravity Forms
WP Rocket
The most important: keep backups with UpDraft Plus
One of the most important elements for any website is being able to revert. Maybe you ran an update that broke things, or maybe somebody made some changes to the copy that weren't authorized. UpDraft not only allows you to take regular snapshots of your site, but restore the files and database to those ideal states in the past with just a few buttons. Even if you're a perfect developer and never need to restore, this plugin provides some major peace of mind. Better to have it and not need it than to need it and not have it, after all.
Lock down your site with Wordfence Security
UpDraft is more of a reactive tool, being prepared for when the worst happens. But Wordfence is a proactive tool, allowing you to stop attacks and other problems from even happening in the first place. Wordfence is a full suite of security options all built into one convenient plugin. You can lock out brute force attacks or bad actors, set up 2 Factor Authentication for the more subtle attacks, get alerted about suspicious files, automatically run key updates, and more. It's hard to beat Wordfence for keeping your site locked up tight and secure.
Ensure email sending with WP Mail SMTP
The default WordPress email sender is notoriously unreliable. For many, it can manage to get the job done for simple emails. But when more complex emails or sending rules get in the mix, the default WordPress capabilities usually start to overload. Enter WP Mail SMTP, an easy way to implement a different email sender. This handy plugin allows you to overwrite the default protocols with a provider of your choice, from paid services like SMTP.com to native Gmail accounts. Even if you don't want to bring in another service, this plugin comes with a handy suite of features like email logging and testing that make it worth a slot in your plugin library.
Make your site visible with Yoast SEO
Now that your site is set up in the back end, it's time to drive people to the front end! Organic traffic through search engines is one of the most powerful ways to bring users to your site, and the Yoast SEO plugin helps you take concrete steps to improve your visibility. Aside from handy functionalities in the background like creating sitemaps and setting important metadata, Yoast also provides a little box for every page and post that provides recommendations for optimizing that content for Google. The plugin allows you to set a "focus keyword" for the page, and then provides real steps and evaluations on how to make search engines value your site.
Collect information with Gravity Forms
One of the most common ways for users to interact with your website is through forms. Whether that's a simple contact form or a complex survey, almost every site uses some form of this method of communication. And there aren't many better options than Gravity Forms. It is a paid plugin, which means that for some sites a free option like WPForms may be sufficient, but Gravity Forms really gives you value for the cost. Gravity Forms includes key features like conditional logic (hiding or showing forms depending on other fields), specific field validations for info like phone numbers and addresses, and integration to other services like mail providers and Zapier that even free options make you upgrade and pay for. Plus it comes with an expansive, free add-on library for anything that doesn't happen to be included in the base plugin.
Optimize it all with WP Rocket
Once your is loaded up with content, images, plugins, and all kinds of files, you may start to notice a dip in performance. There are lots of little things you can do to improve page loading speed and performance, but WP Rocket consolidates a lot of it. From page caching to lazy load, to file combination and delivery optimization, WP Rocket comes with an impressive suite of tools to help your site run smoothly. It's certainly not all-inclusive, but it's often a strong step in the right direction.
Need help setting up your next WordPress site, or just installing some plugins? Don't hesitate to reach out to us for a free quote!